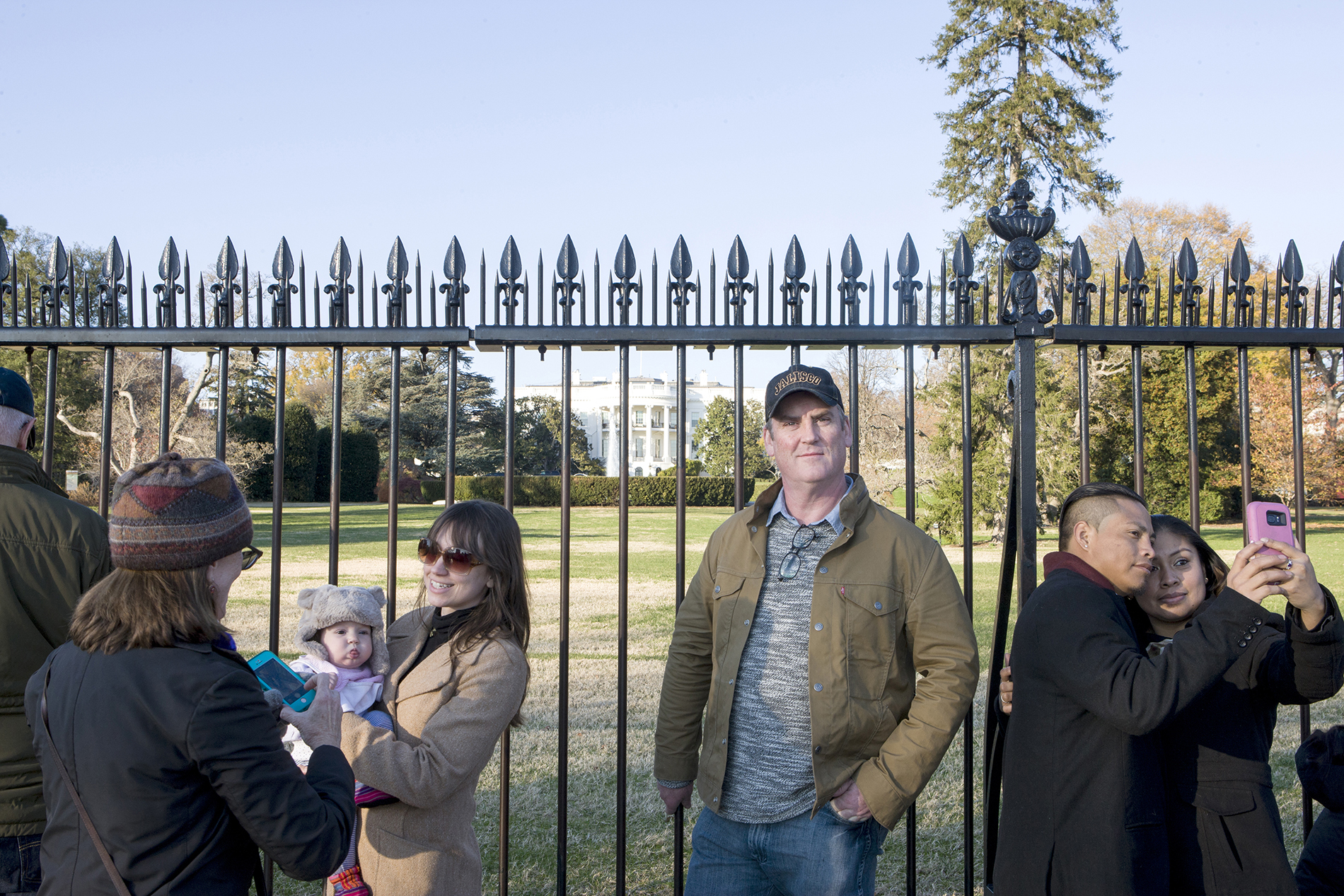 Please view the November 2020 Kickstarter campaign for Divided States
Ben Elwes' practice uses still image photography and mixed media with an emphasis on publications and exhibitions with some work requiring long periods of time to complete. His work is rooted in a documentary tradition often involving a close engagement with people. He creates concepts and develops ideas from situations he observes and subsequently revisits. Although his work can appear localised to a particular culture, it can involve themes and ideas that are collectively shared.
A theme that recurs in much of his work is the question of free will and how the mass media and consumer environments impinge upon our lives. Increasingly sophisticated technologies are vying to capture our collective attention, intent on influencing our judgement, impacting our psychology and altering our values, whether we are in the public or private space, purchasing or voting. Is this just the price we pay for living in a capitalist society in the 21st century? Source material for the work include: cars, street billboards, retail displays, TV screens and polystyrene packaging.
Elwes is often concerned with events that indicate and denote constancy or change, whether it is a political event, maintaining the traditions of the local market, or the closing of a chain store. In a world of flux, significant moments pass quickly, soon to be superseded by others. He addresses certain situations in order to witness an event, to listen to people's voices and to create a document that will remain appealing with the passage of time.
Elwes' work has been exhibited at national and international venues including the National Portrait Gallery and The Photographers' Gallery in London, Frölunda Kulturhaus in Göthenburg Sweden and with Fetart in Arles and Paris. He presently divides his time between Europe and México. In México his work has been exhibited in government institutions and private galleries including Centro Cultural Manuel Gómez Morín Santiago de Querétaro and Fifi Projects, México City.
CV download available as PDF